Kenyans Win Ksh 500M Prize in Carbon Removal Student Competition, XPRIZE
After winning a prize from US billionaire Elon Musk's foundation, a Kenyan team will be smiling all the way to the bank.
Takachar (Safi Organics) received the award on Wednesday, November 10, along with 22 other teams from around the world.
As part of the Carbon Removal Student Competition, XPRIZE, the foundation invited teams with concepts for capturing carbon dioxide from the atmosphere and oceans to submit applications.
The applications required the submission of concepts for CO2 removal as well as measurement, reporting, and verification (MRV) technologies.
"We want to make a truly meaningful impact. Carbon negativity, not neutrality. The ultimate goal is scalable carbon extraction technologies that are measured based on the 'fully considered cost per ton' which includes the environmental impact." Musk stated.
The foundation, which aims to award Ksh10 billion ($100 million), has already distributed Ksh500 million to the winning teams.
Those who focused on CO2 removal received Ksh25 million (US$250,000), while those who researched Measurement, Reporting, and Verification (MRV) technologies received Ksh10 million (US$100,000).
To be eligible for the Carbon Removal Student Competition, student teams needed to have at least 50% of their members currently enrolled in an educational institution, as well as the support of an academic advisor or business leader who could act as a formal mentor.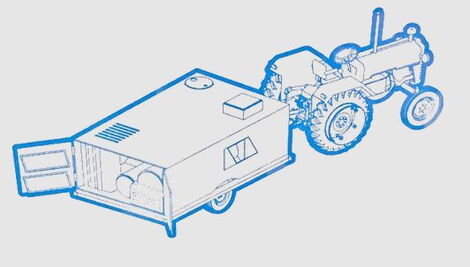 "This is not a theoretical competition; we want teams that will build real systems that can make a measurable impact and scale to a gigaton level. Whatever it takes, time is of the essence," stated Musk.
XPRIZE Carbon Removal, which was launched in April, is a four-year global competition that invites innovators and teams from all over the world to create and demonstrate solutions that can pull carbon dioxide directly from the atmosphere or oceans.
To win the grand prize, teams must demonstrate a working solution at a scale of at least 1000 tonnes removed per year, model their costs at a scale of 1 million tonnes per year, and show a path to future scales of gigatonnes per year, as validated by a third party.
According to its site, Takachar notes that it is "on a mission to address climate change by transforming massive amounts of waste biomass into marketable products around the world."
The company created Oxygen-lean Torrefaction, a patented design of small-scale, low-cost, portable equipment that converts waste biomass into solid fuel, fertilizer, and other speciality chemicals.
The team has received numerous awards for its efforts, including inclusion in the Forbes 30 Under 30 list and recognition at the Massachusetts Clean Energy Center.
Kenyans Win Ksh 500M Prize in Carbon Removal Student Competition, XPRIZE